Creation of the INCLASS common laboratory for space spectroscopy
The INCLASS (Innovative Common Laboratory For Space Spectroscopy) LabCom was created between the IAS and the ACRI-ST company, for an initial period of four years. A LabCom is a common laboratory between a SME and a public research laboratory, supported by the ANR (French national research agency). INCLASS is the first LabCom involving astrophysics research teams.
One of the main challenges for the exploitation of the JWST and Sentinels 2 & 3 missions of the European Copernicus programme is the combination of data sets from different instruments in order to produce the best possible products (images and spectra) from the observations. The objective of INCLASS is to develop the necessary tools and make them available to the community.
INCLASS combines the expertise of IAS and ACRI-ST to develop new methodologies for the fusion of imaging and spectroscopy data. These methodologies will be applied to data from JWST and the Sentinels 2 and 3 missions of the European Copernicus programme. The ANR funding will allow the recruitment of a PhD student and two engineers, in addition to the resources provided by the IAS and ACRI-ST.
ACRI-ST is an independent space SME specialised in scientific research, engineering and operations for space missions. It handles the entire chain from the support to on-board instrument specification and ground segment to operational services for users. With a long history and experience in Earth observation, ACRI-ST is currently expanding its activities to astrophysical observations.
The JWST is a collaboration between NASA, ESA and CSA (Canadian Space Agency). It is scheduled to be launched in the autumn of 2021. It will then be the largest and most complex telescope in space, operating for 5 to 10 years.
Copernicus is the most ambitious space-based Earth observation programme ever conceived. Within this framework, ESA is currently developing and operating the Sentinels missions, which carry different spectro-imagers with either high spatial resolution or high spectral resolution, but never both.
Contact at IAS: Alain Abergel
INCLASS LabCom website : https://labcom-inclass.universite-paris-saclay.fr/en?language=en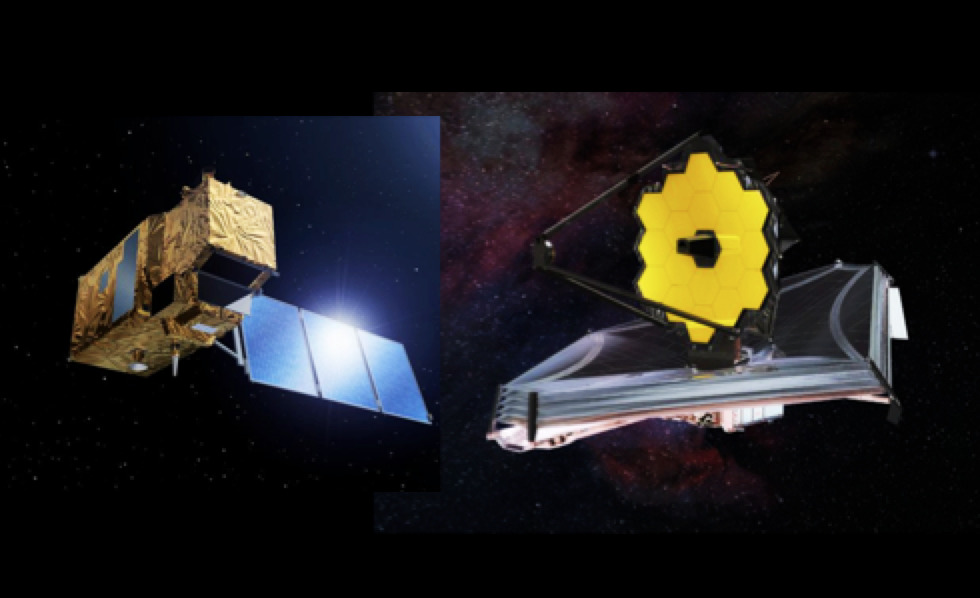 Sentinel-2 and the JWST