Happy new year 2022 !
Best wishes for 2022 from the Institut d'Astrophysique Spatiale !
The electronic greeting card can be found here (it is not necessary to download it. Your browser allows you to view it directly).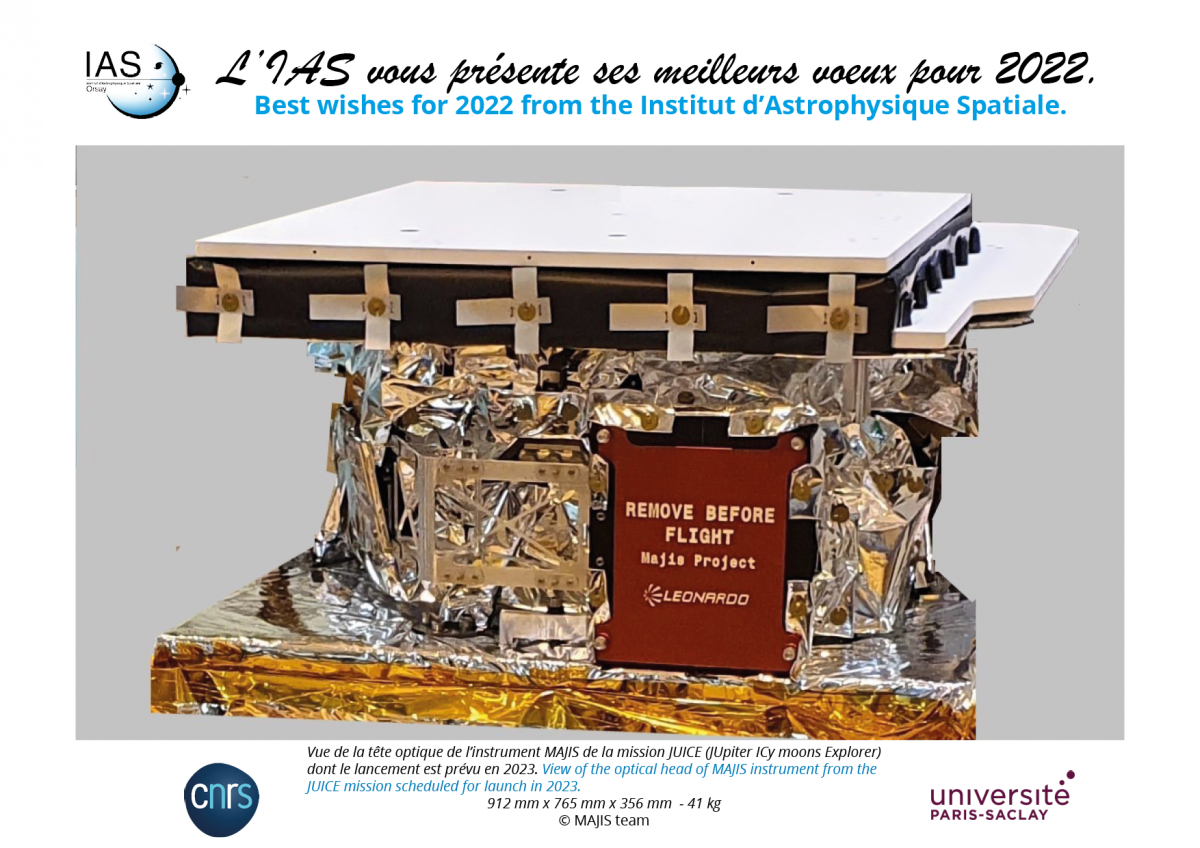 Information on JUICE mission.
Clic on the image for a larger view.