I have worked in the field of Radio to Sub-millimetre wave astronomical instrumentation since 1990, when I started my PhD at the IAS-Orsay, France. After a short stay at CalTech and IPAC in Pasadena, I have then worked for 21 years in the UK (QMUL, Cardiff University and The University of Manchester / Jodrell Bank Centre for Astrophysics), contributing to the development of several astronomical instruments.
Since 2016, I am working on several R&D programmes on cryogenics, optics and detector testing, leading an instrumentation group within the Cosmology team at the IAS to support developments for CMB and far-infrared Astronomy.
In parallel to Research and Development programmes, I am contributing to several astronomical instruments, mostly dedicated to the study of the Cosmic Microwave Background, either operated from the ground, or from balloon and space platforms. I have notably played a major role for the High Frequency Instrument (HFI) on the Planck space mission, for which I have coordinated the optics group and designed / developed many of the HFI focal plane cold optics components.

Present projects
Past projects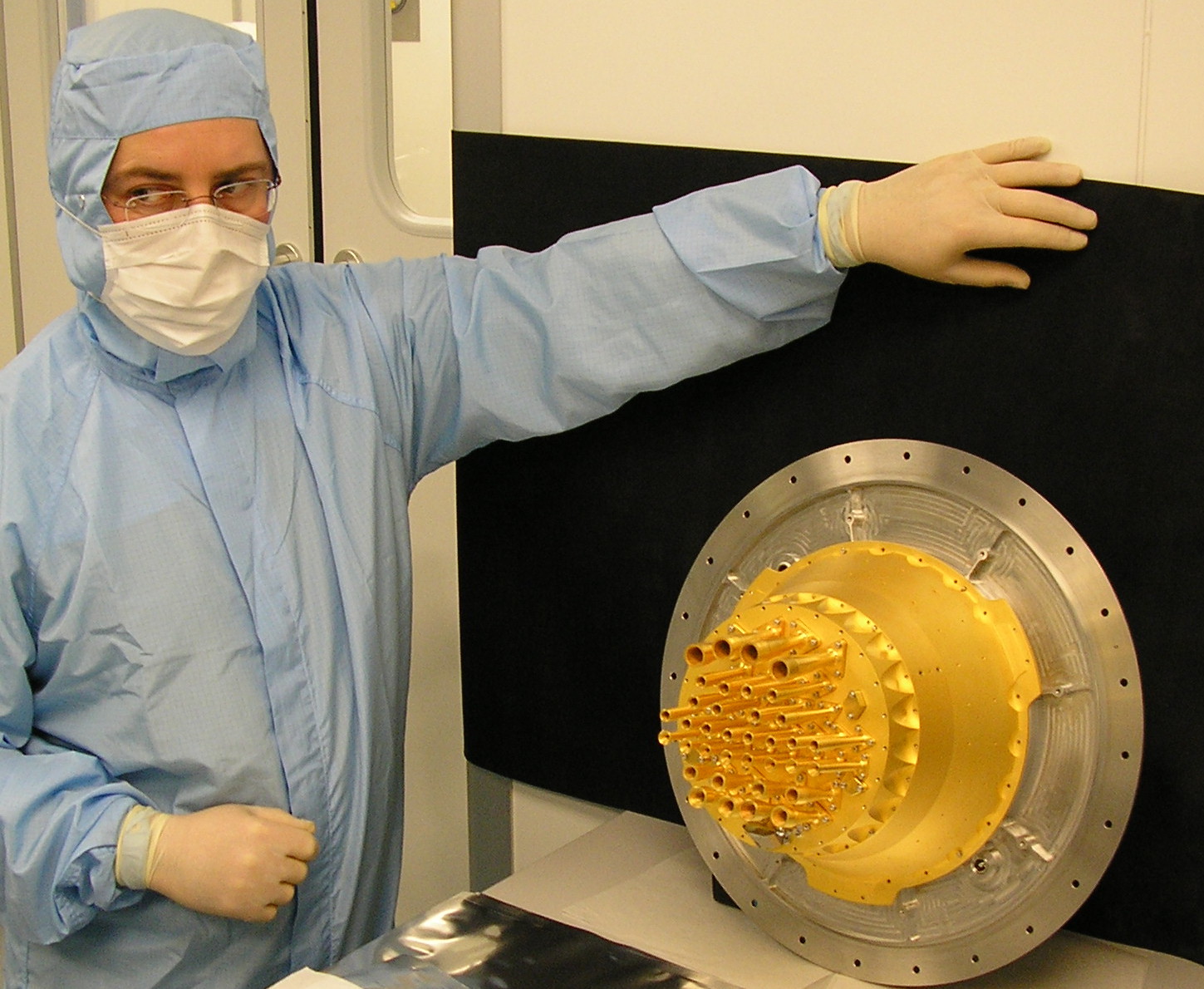 Planck
Design, develoment and tests of HFI focal plane; Coordinator of HFI optics group

Publications
A list of publications can be found on the NASA-ADS site

I have been teaching in French and in English, from 1st year undergraduate to postgraduate levels, at several universities in the UK and now in France.
Present teaching at Université Paris-Saclay
Master (M1 P&A)
Traitement du Signal
Signal processing
Master ( M1 General Physics)

Astrophysics and Astroparticles

L2 (Double licence Math-Physique)
2nd year undergraduate

Méthodes Numériques Python
Numerical Methods in Python

Master (M2 AAIS)
Post-graduate Master by research

Méthodologie analyse de données (projet)



Contact
Address:
Institut d'Astrophysique Spatiale
Bat 121, Université Paris-Saclay
91405 Orsay Cedex
France

Phone Number:
+33 (0)1 69 85 85 67

Email address:
Bruno.Maffei@u-psud.fr